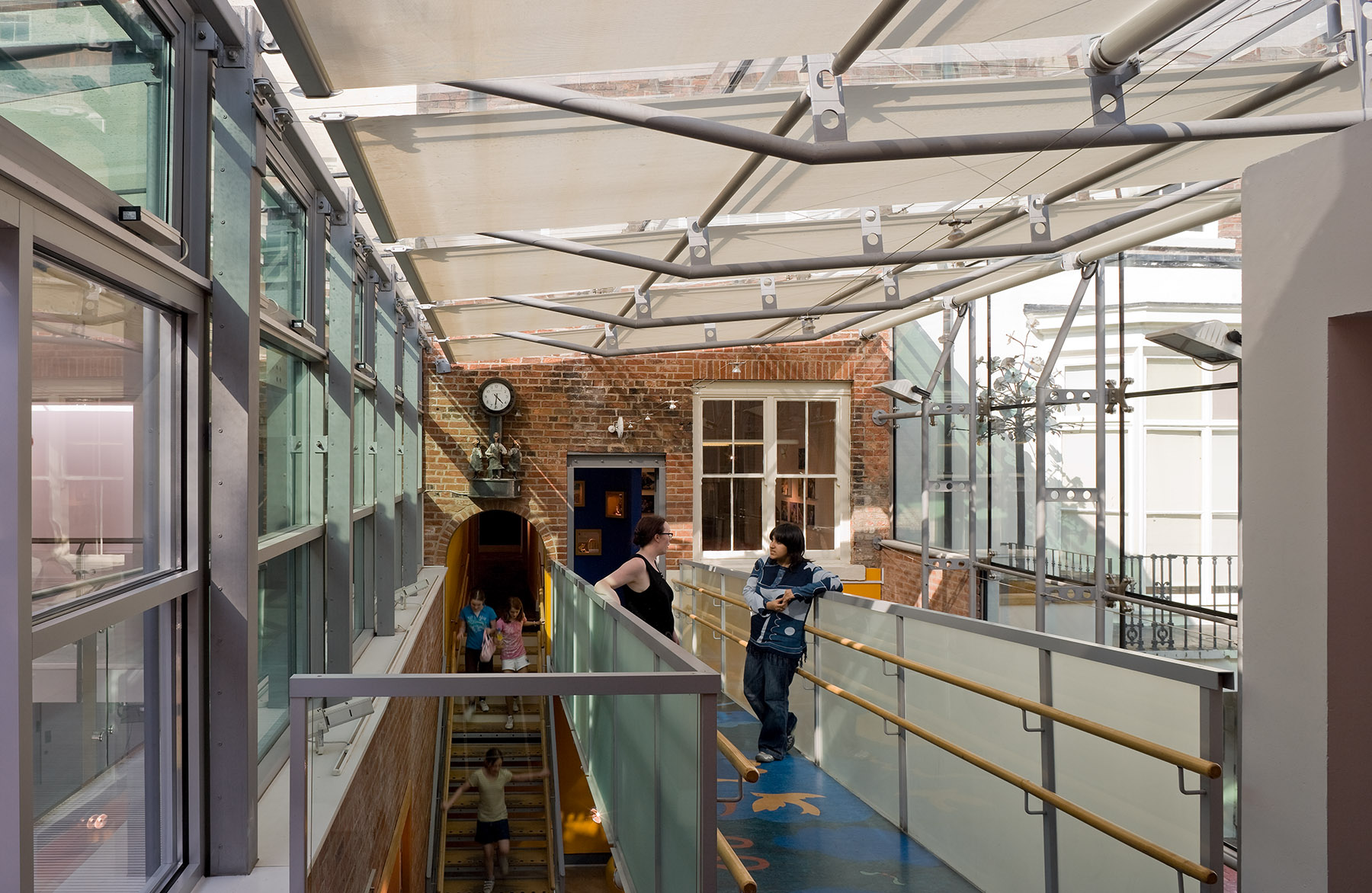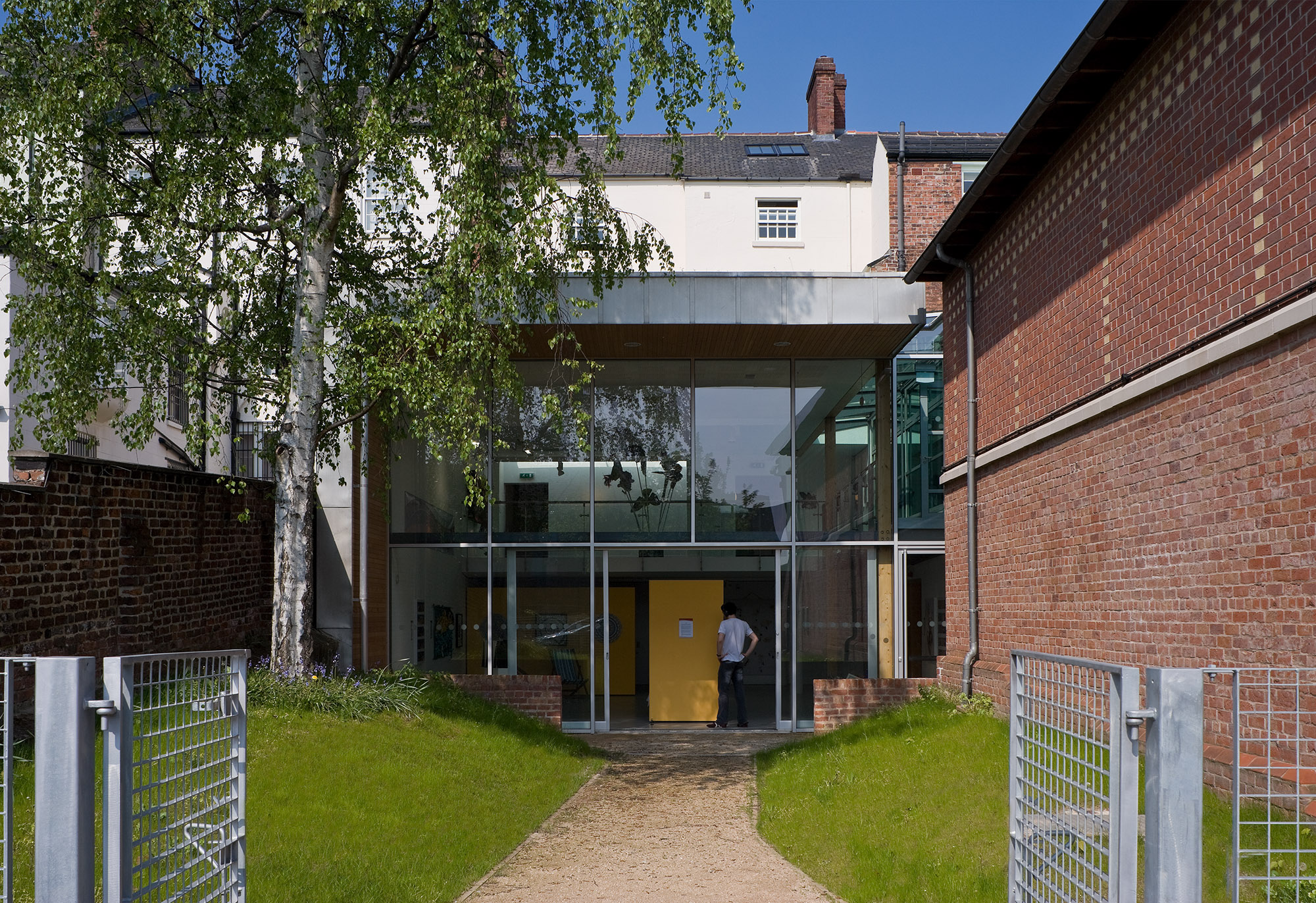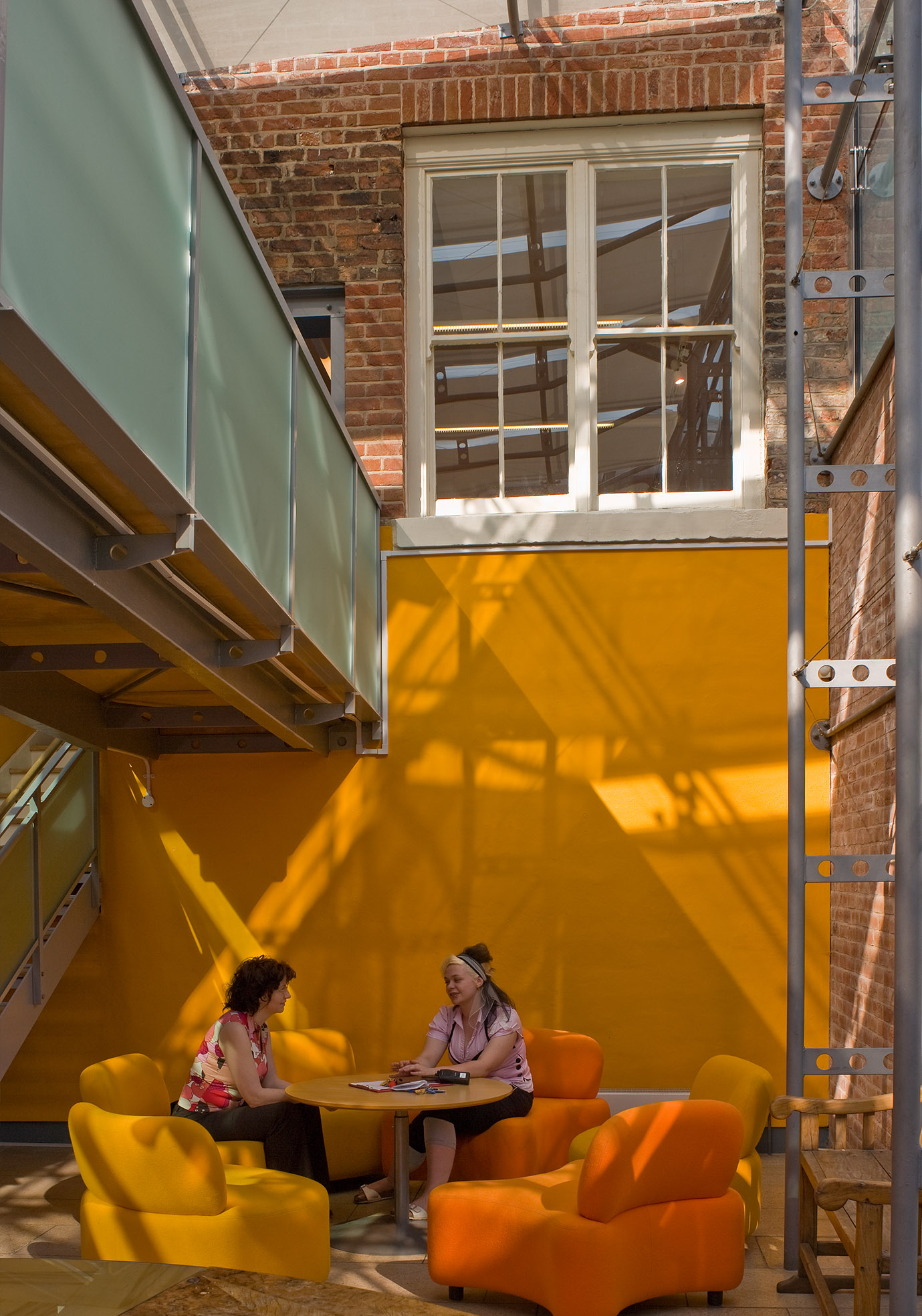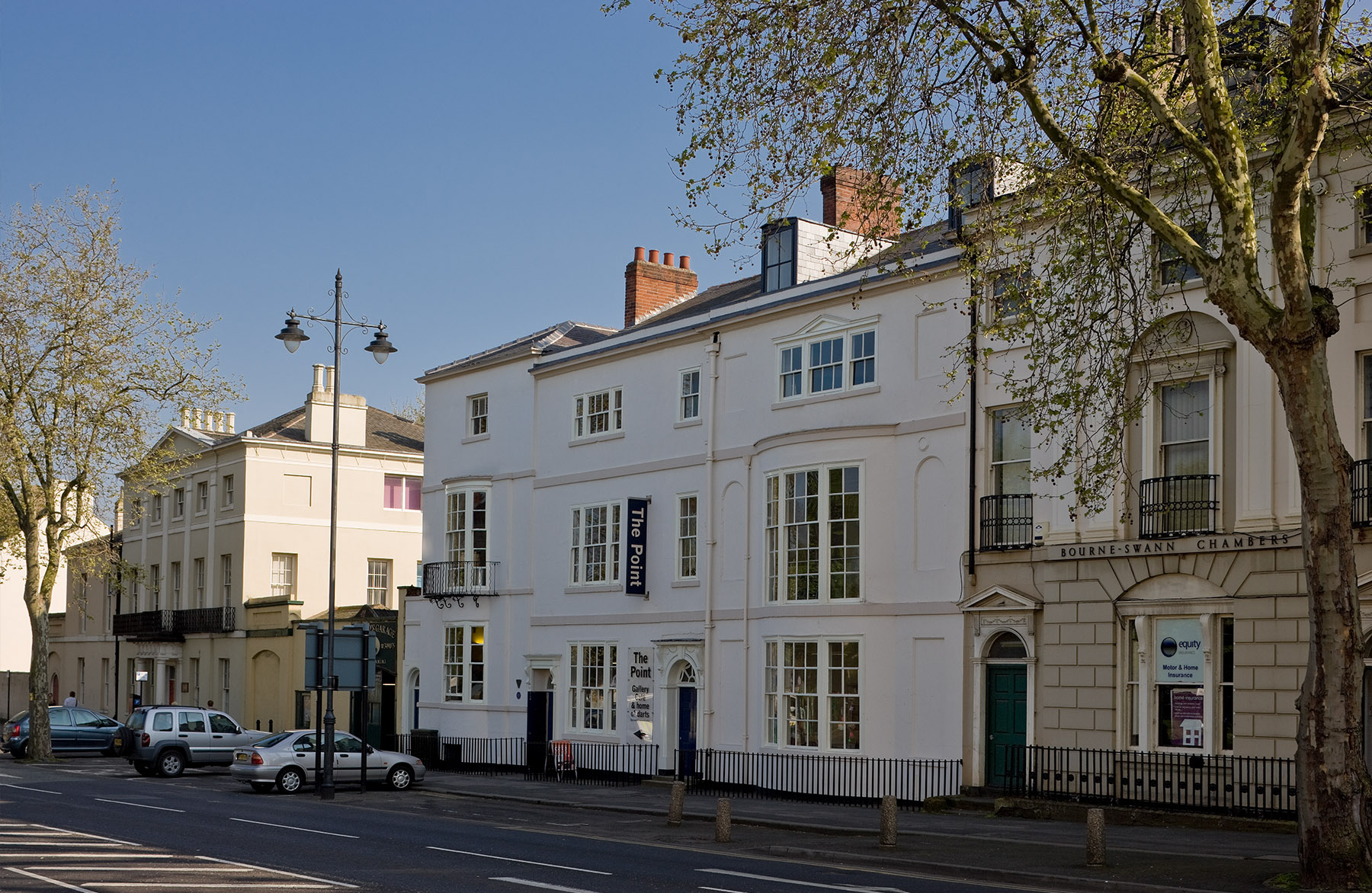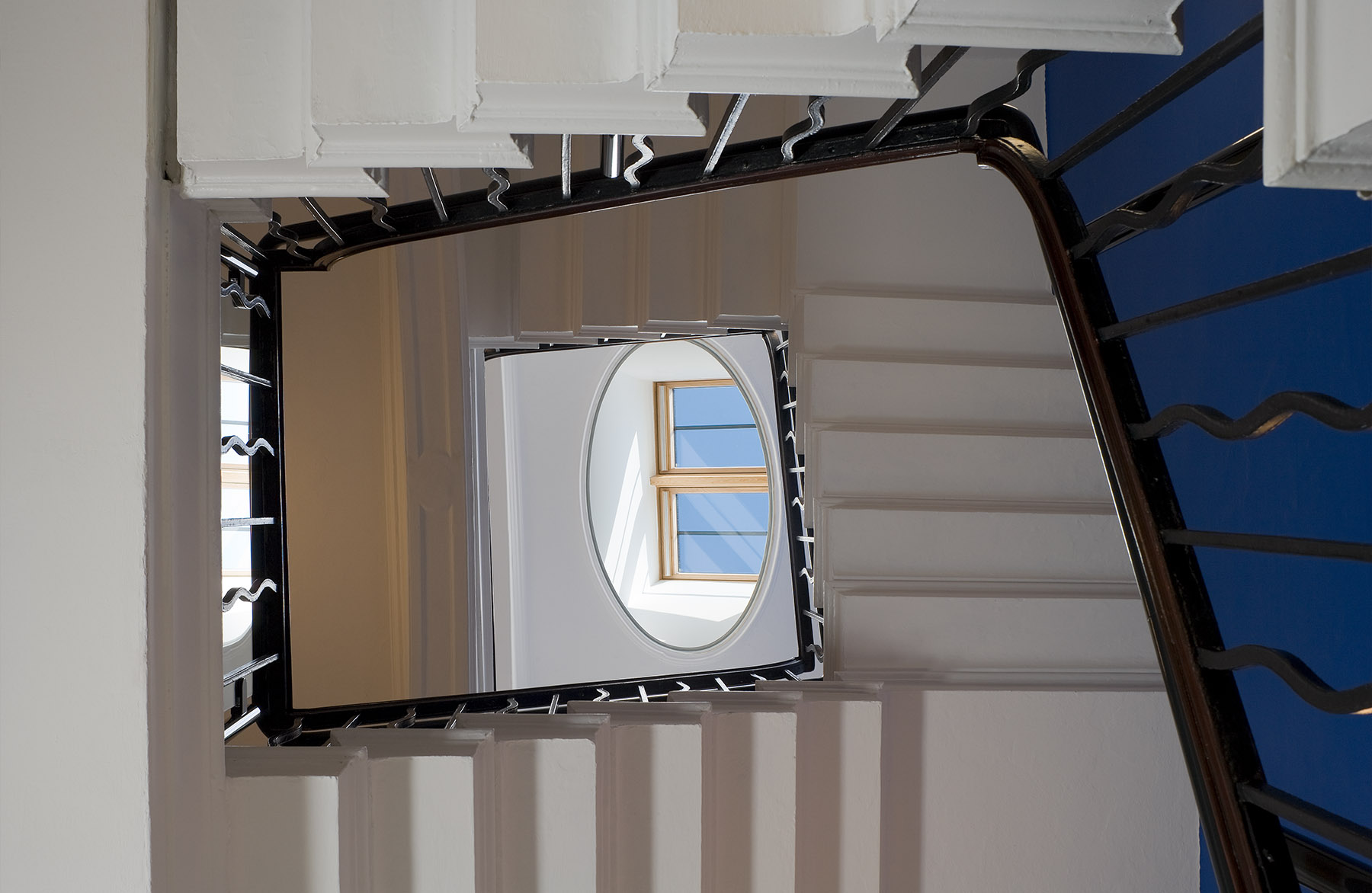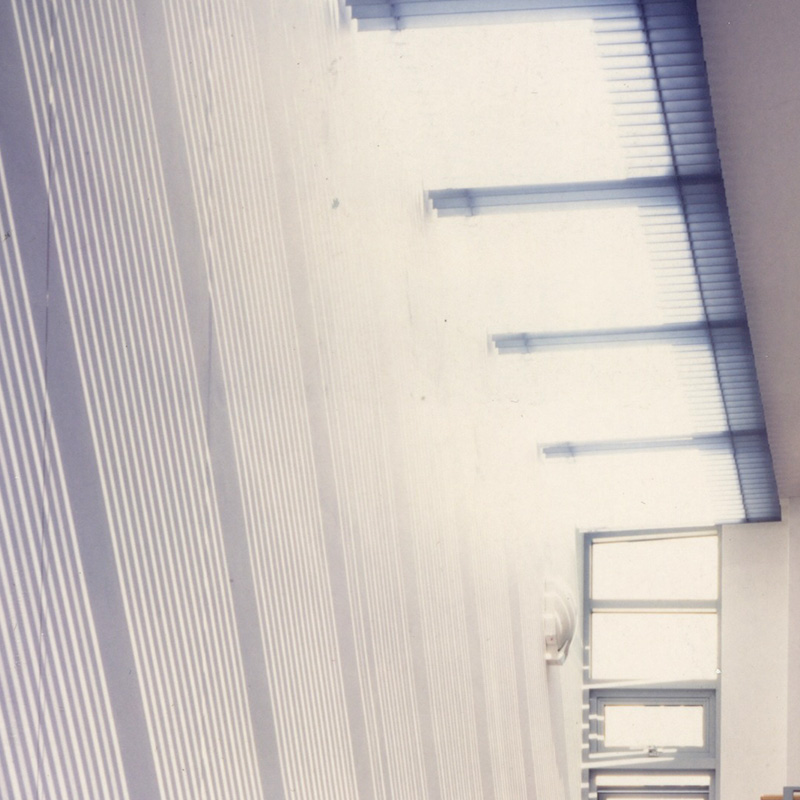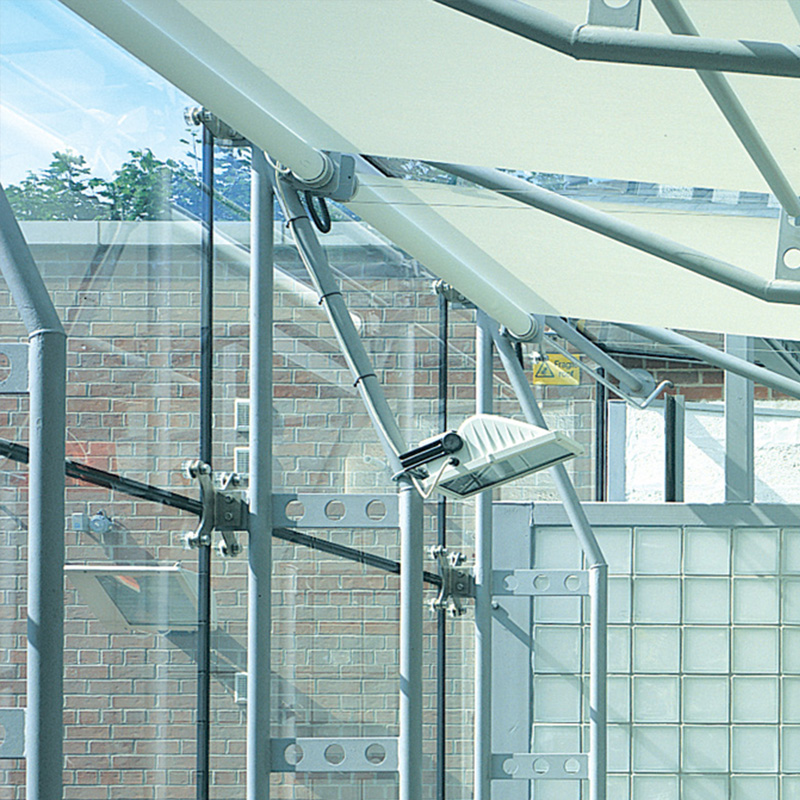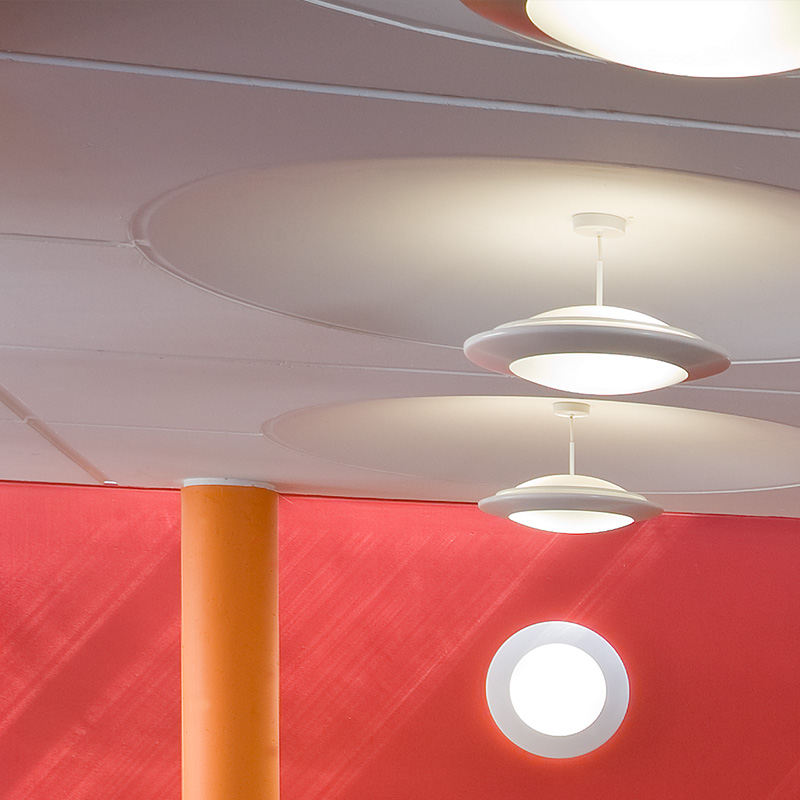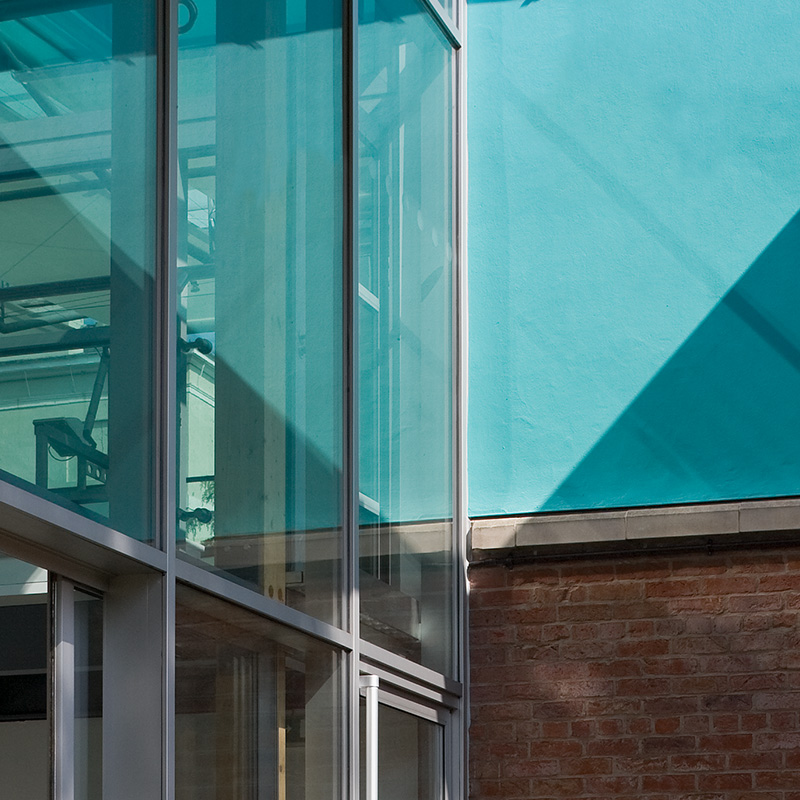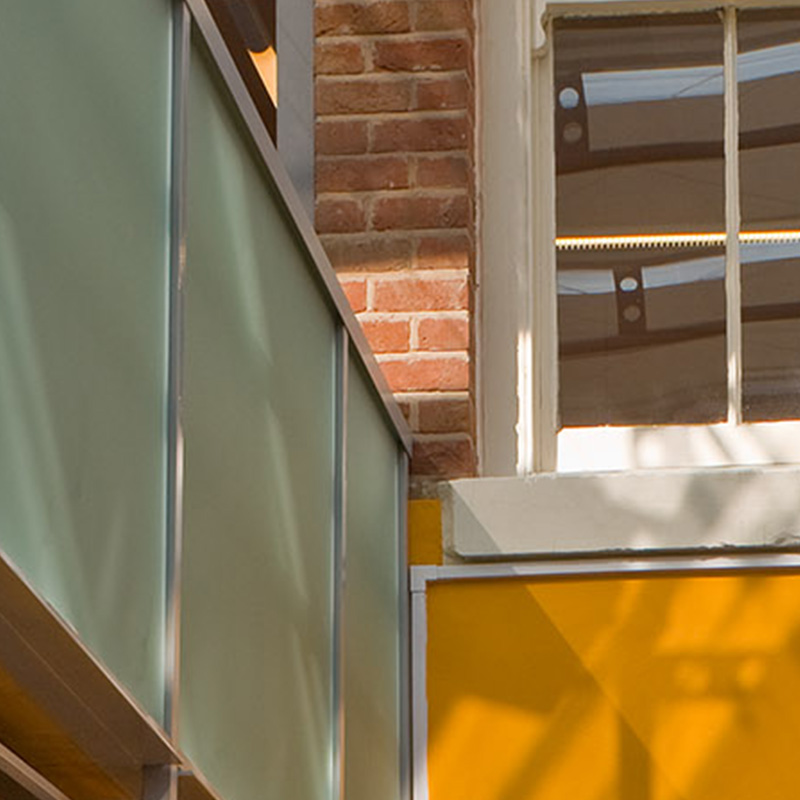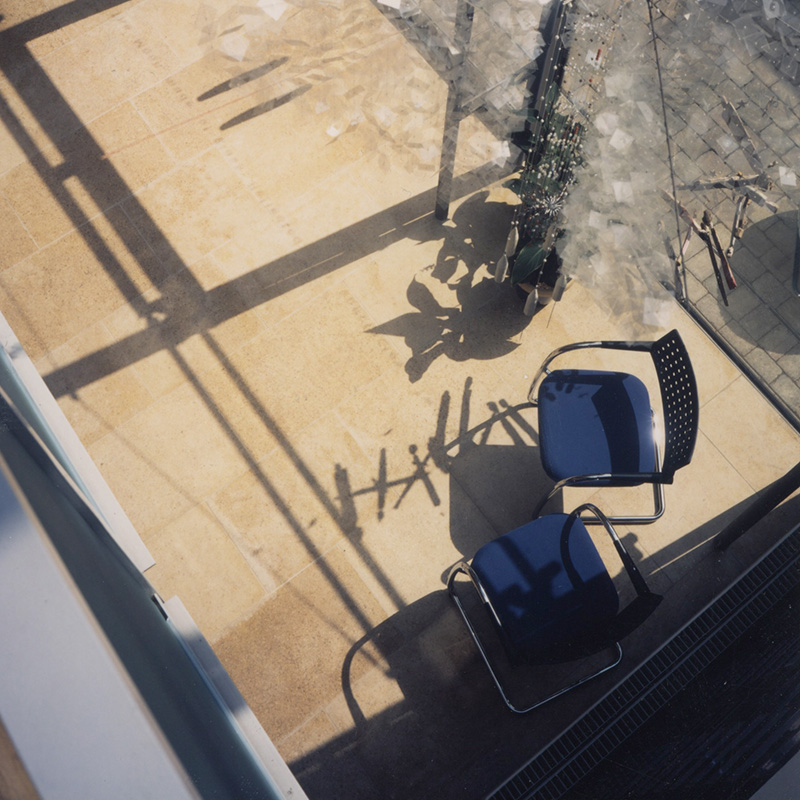 Doncaster Community Arts (DARTS), 17 South Parade, Doncaster
The Conversion and Extension of a pair of grade 2 listed Georgian townhouses at 16 South Parade, Doncaster to create a new community arts centre for DARTS [Doncaster Community Arts], and subsequent extension to provide a new Gallery Space.
DARTS is Doncaster Community Arts, an established team of artists, musicians, dancers, writers and photographers, who have been working with communities in and around Doncaster for the past 25 years promoting participation in creating high quality artwork of many kinds. DARTS is a registered charity. Darts were awarded a £ 1.1 million pound grant from the Arts Lottery in 1998 to create a new community arts centre in Doncaster following a successful lottery bid and arts lottery funded feasibility study.
The project, for the conversion of 16 South Parade, Doncaster, which has become familiarly known as 'The Point', has provided a new base for the arts in Doncaster. Whether people come for an intensive arts training course, or simply grab a coffee and take in a quick lunch time performance, people from all backgrounds and abilities will come to know the centre as a place where they can enjoy and take part in many forms of art which is accessible, relevant and vibrant. Facilities include a fully equipped ' black box' performance space, which can be used for dance performance, drama, rehearsals, music practice, sound and theatre lighting training etc. Other facilities include a fully equipped dark room with traditional and digital processing facilities, two visual arts workshops including computer aided design and traditional screen printing facilities, as well as a pottery kiln. There is a music workshop for work with small groups and a literature workshop which includes a purpose designed round table to stimulate writing workshops. The building also houses office and administration space, a wide variety of display spaces for artists exhibitions, a cafe and book shop and a crèche / children's workshop.
In 2006 DARTS were awarded further funds to purchase and Integrate 17 South Parade, with Existing Premises at 16 South Parade, Doncaster
The project was to modify and extend a Grade 2 listed Georgian Terraced property at no.17 South Parade Doncaster and integrate it with Doncaster Community arts' current premises at no. 16 South Parade [ Previously converted by Groundworks Architects in 1997/98 ]. Internal alterations proposed to the Grade 2 listed Georgian building were designed to convert the existing interior to office use, and from a domestic into a public building. The existing rear extension was demolished and completely replaced with a new 2 storey glazed box, providing a contemporary gallery and teaching space. The extension has a Sedum roof, utilises natural ventilation and cooling through the used of windcatchers, and incorporates large overhangs to provide shading to large glazed areas. The project was procured through part grant and part loan funding through the Government's "Future Builders" funding programme, and was delivered on budget and on time.
Project Completion : October 2007 Constructuction Costs : £ 580,000