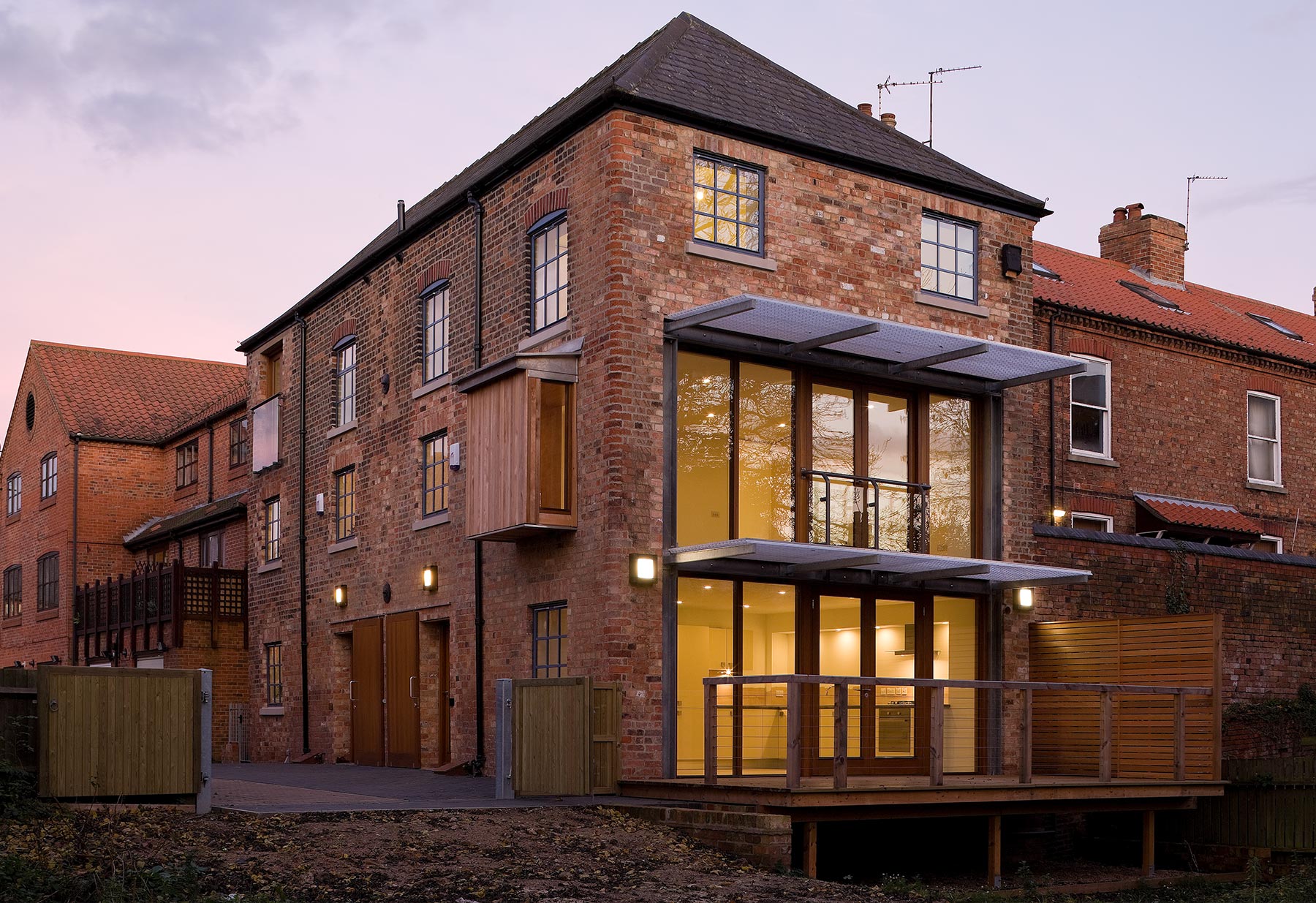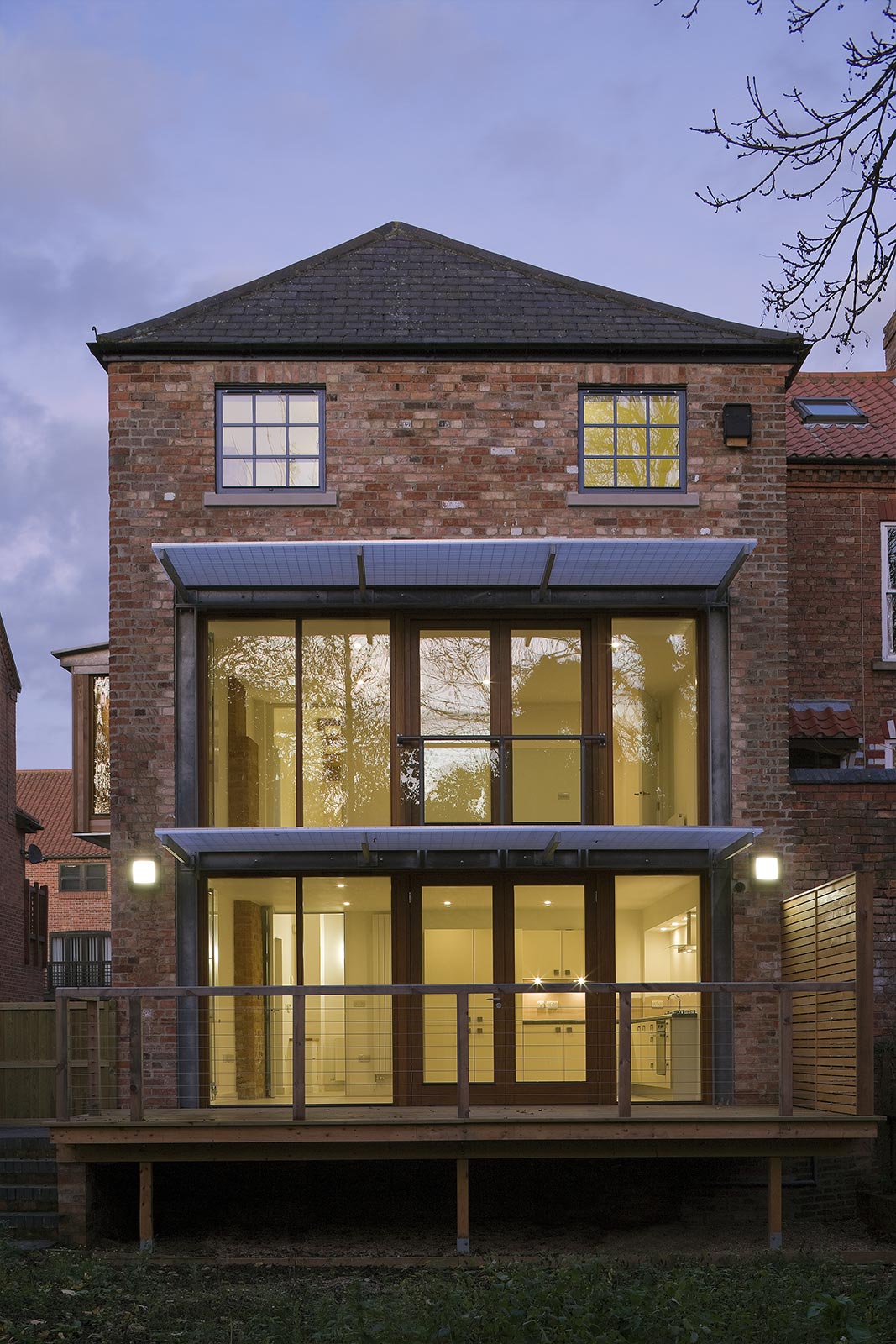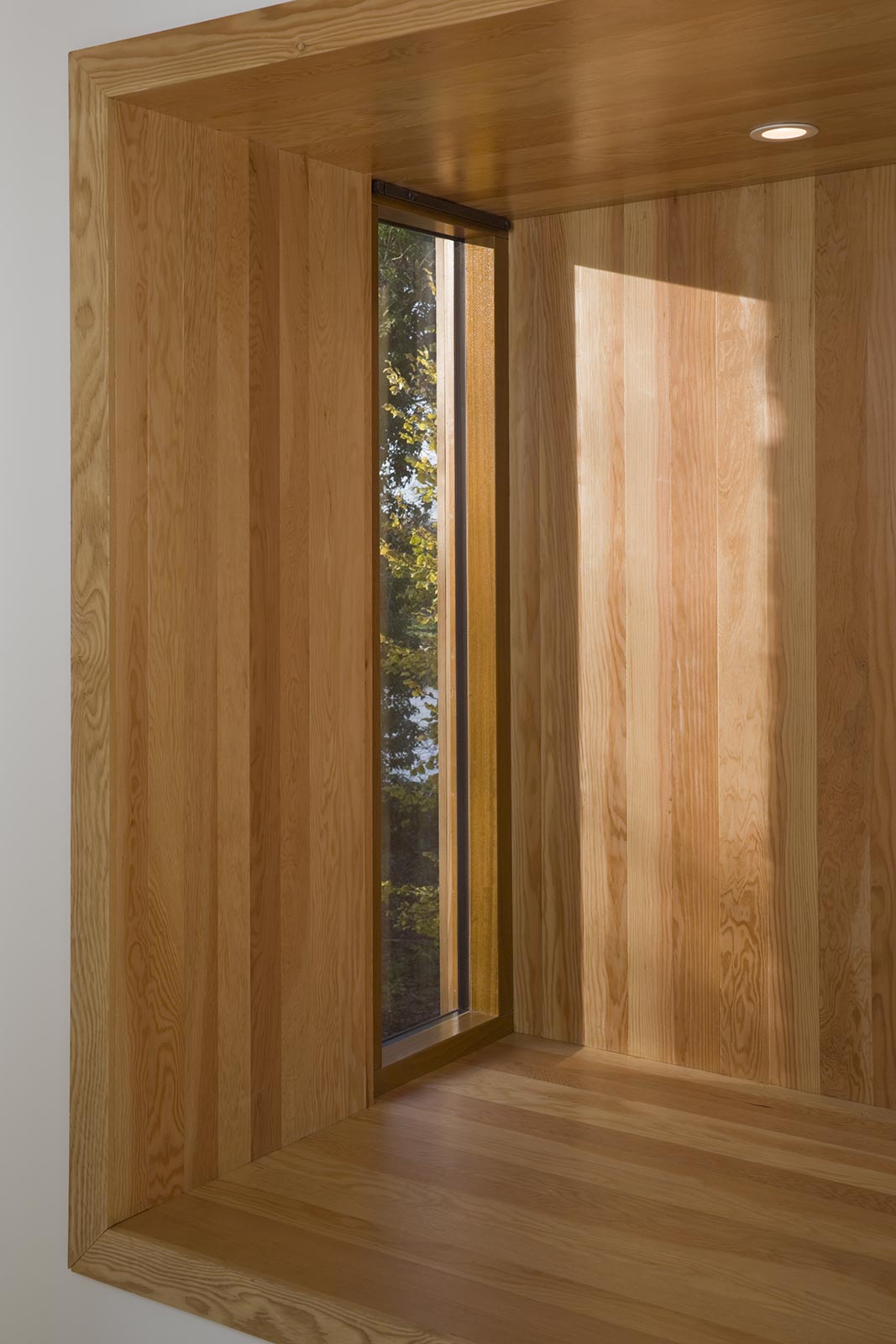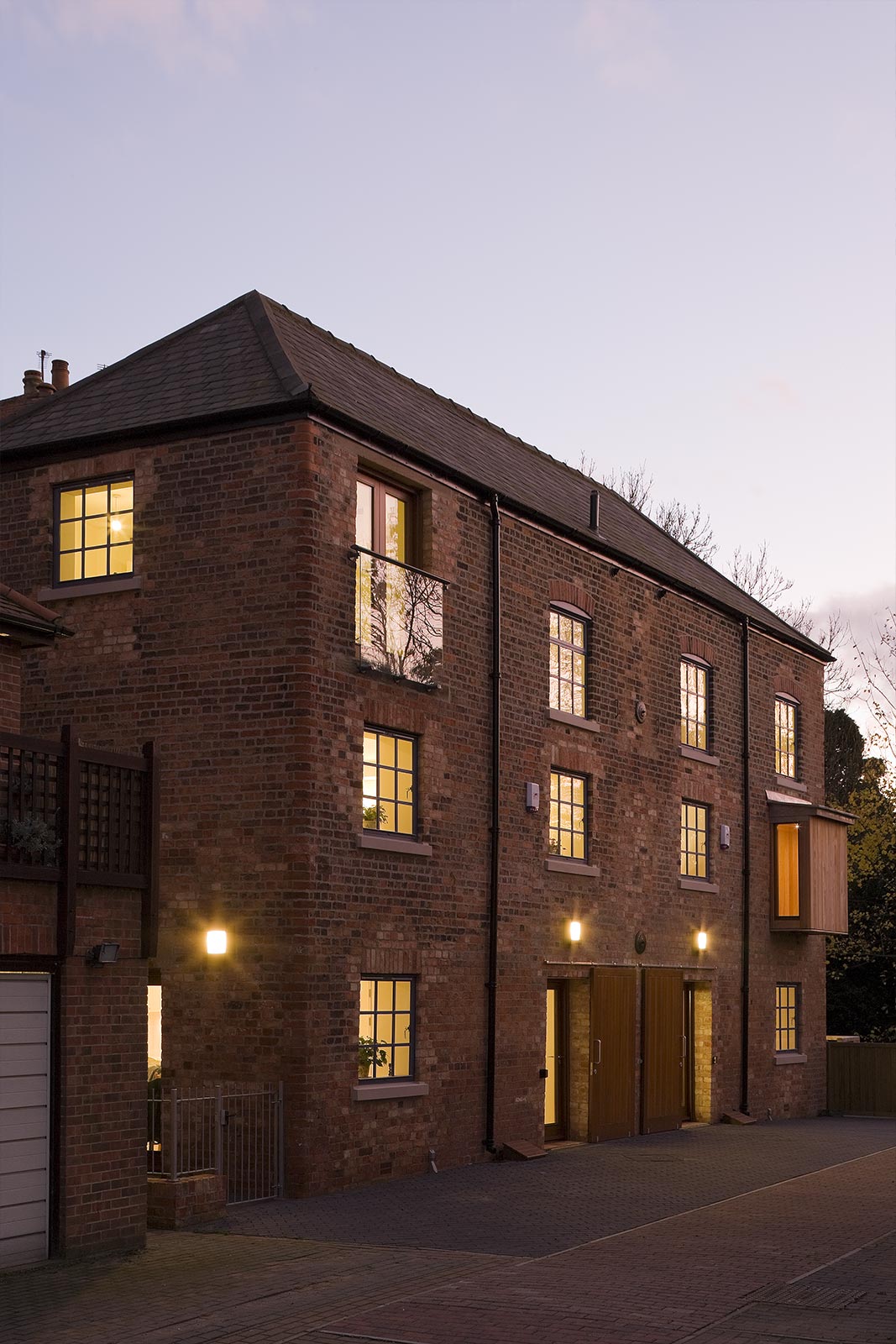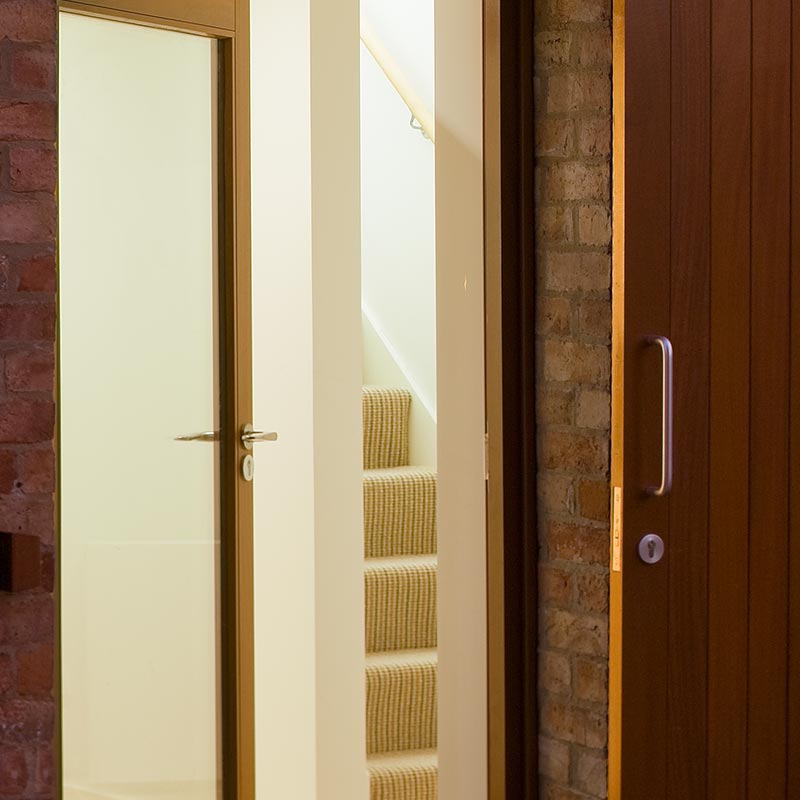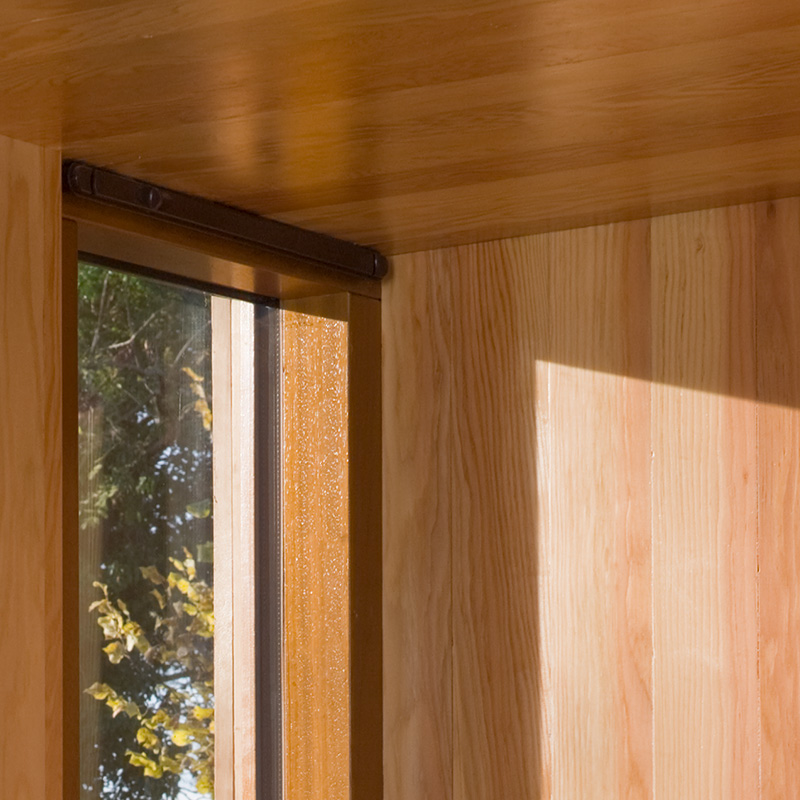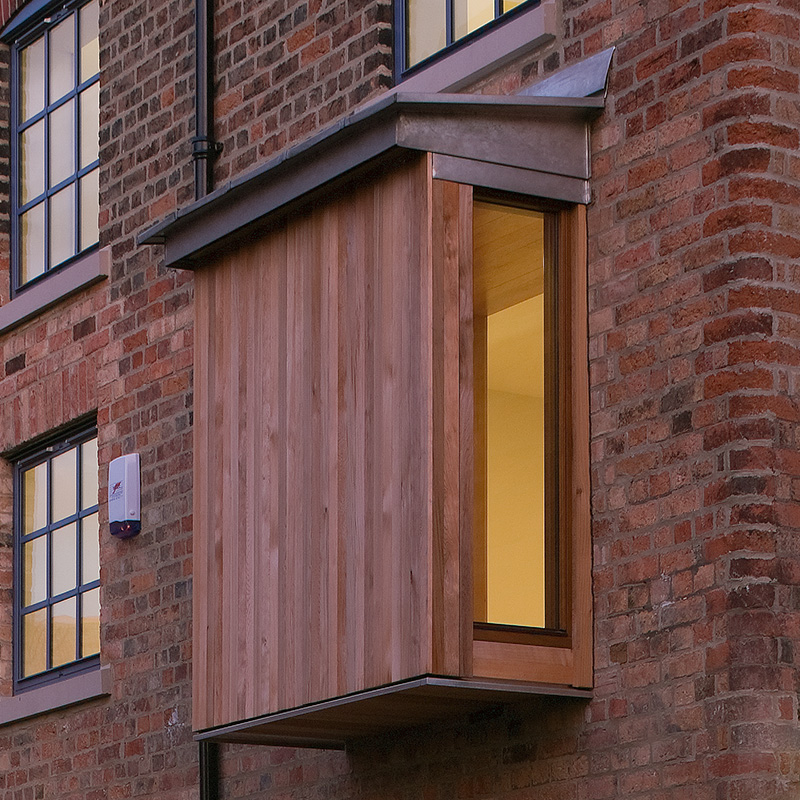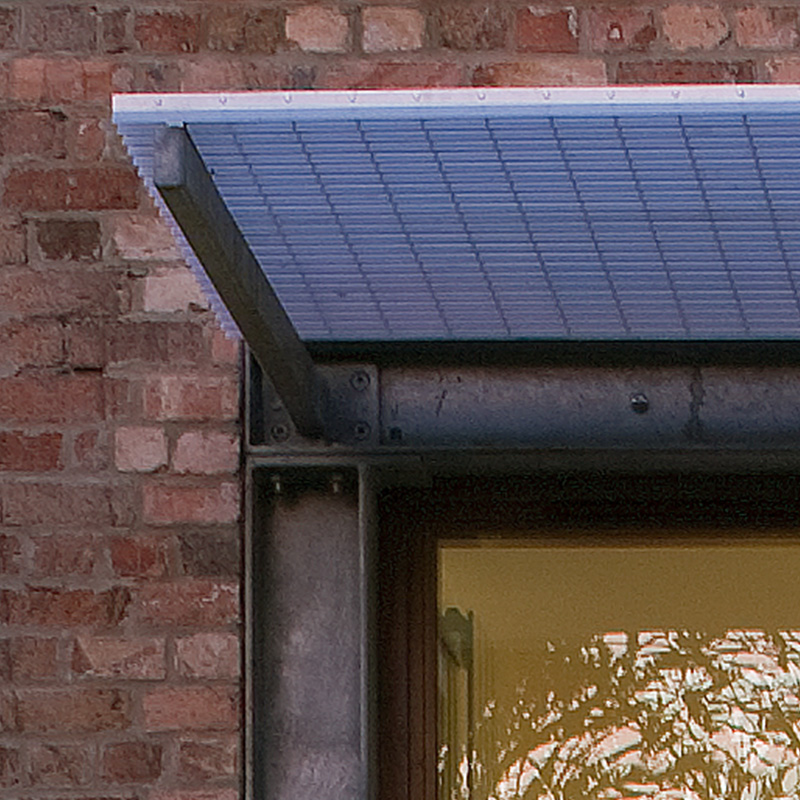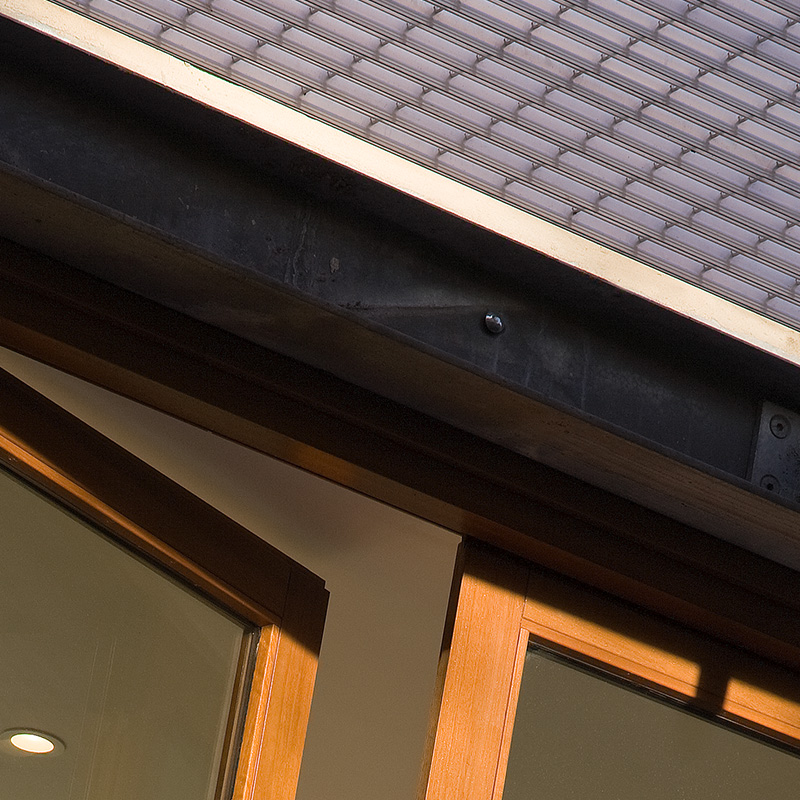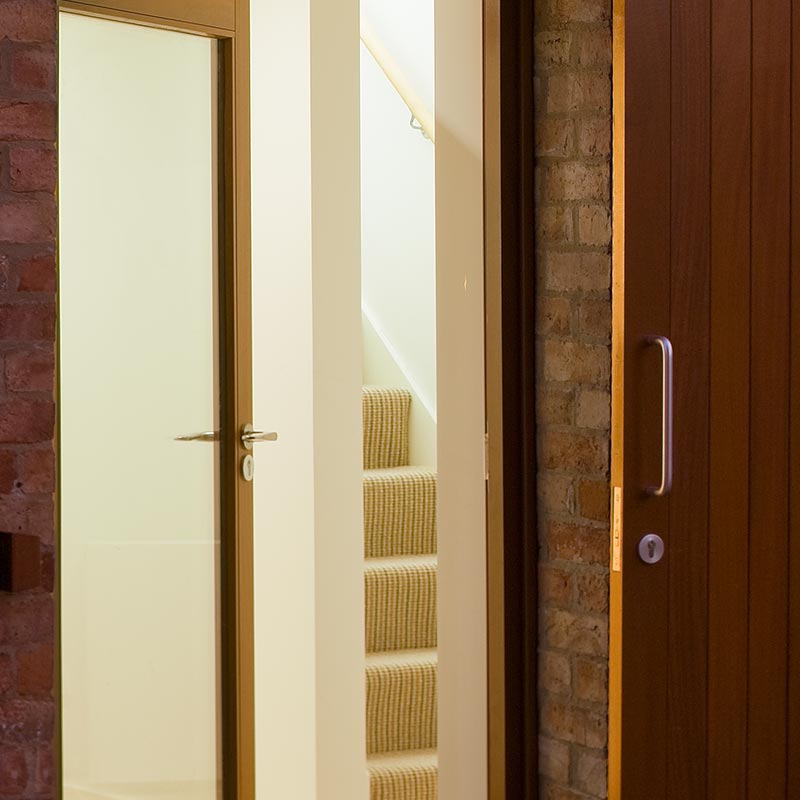 Cooper's Yard
The refurbishment of a semi-derelict Victorian warehouse building adjacent to the Trent River front in Newark.
The client's brief was to create 2 contemporary dwellings from the small warehouse unit, one for the client's own use, and one for sale. Existing openings into the facades were retained as required by the planning authority, with substantial stone lintels reused in creating larger openings. The design revisits the idea of a Victorian wharfside warehouse and reinterprets it in a modern and refreshing way. A large 2 storey opening was created at one end of the building, opening up the end house into the garden area beyond, and providing views of the river. The language of elements used refers to the warehouse tradition, sliding doors, high level loading doors, [now a balcony space with views of the weir], the timber box windows, lined internally in douglas fir.
The project successfully tackled many differing requirements, e.g. built in the floodplain, build in excess of building regs. energy requirements, and is fitted with a bat box, to replace the roosting habitat that the empty building formerly provided.
The refurbishment was awarded a Newark Civic Trust Award, 2008, for the best domestic refurbishment project, in Newark, 2006-2008.