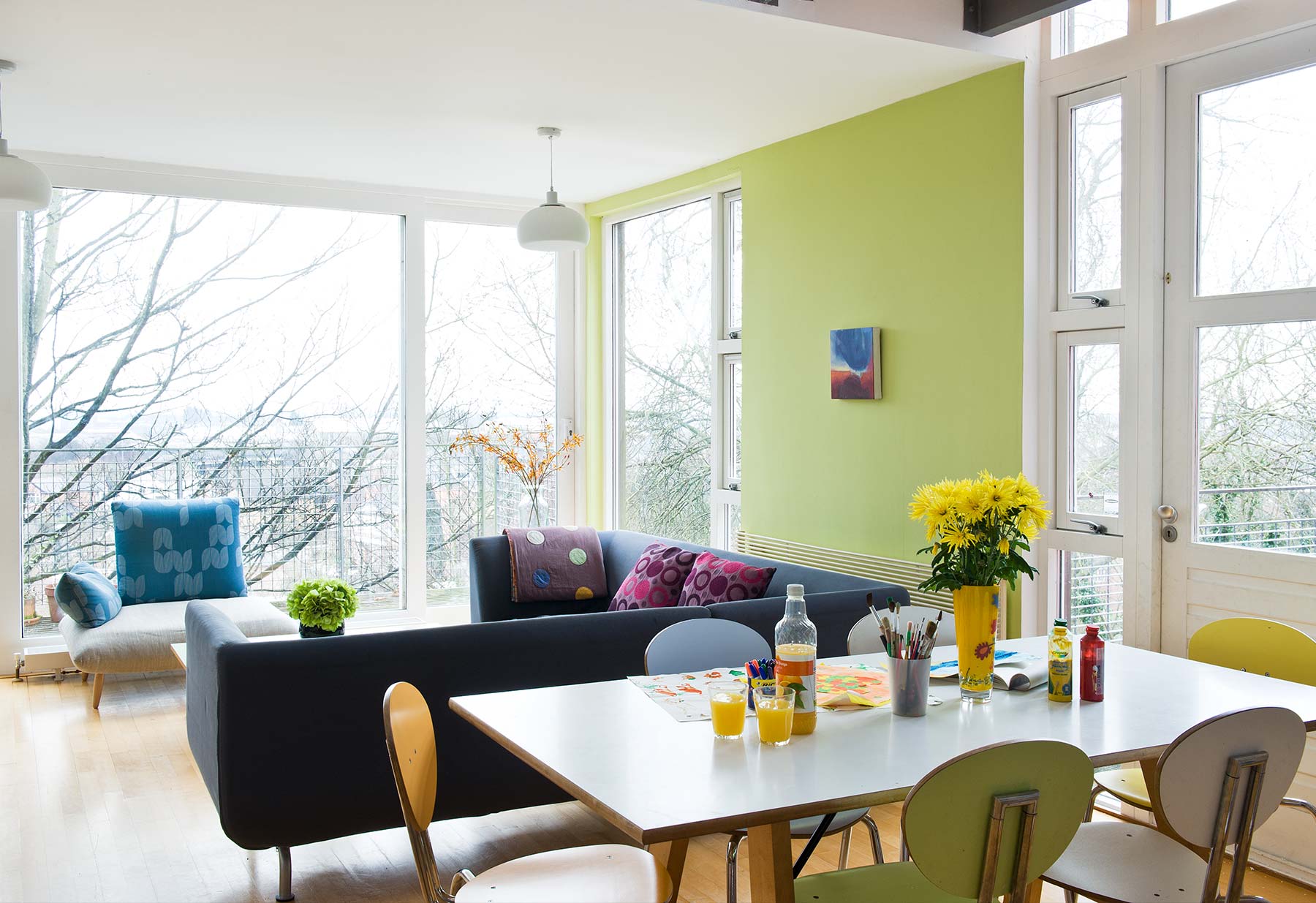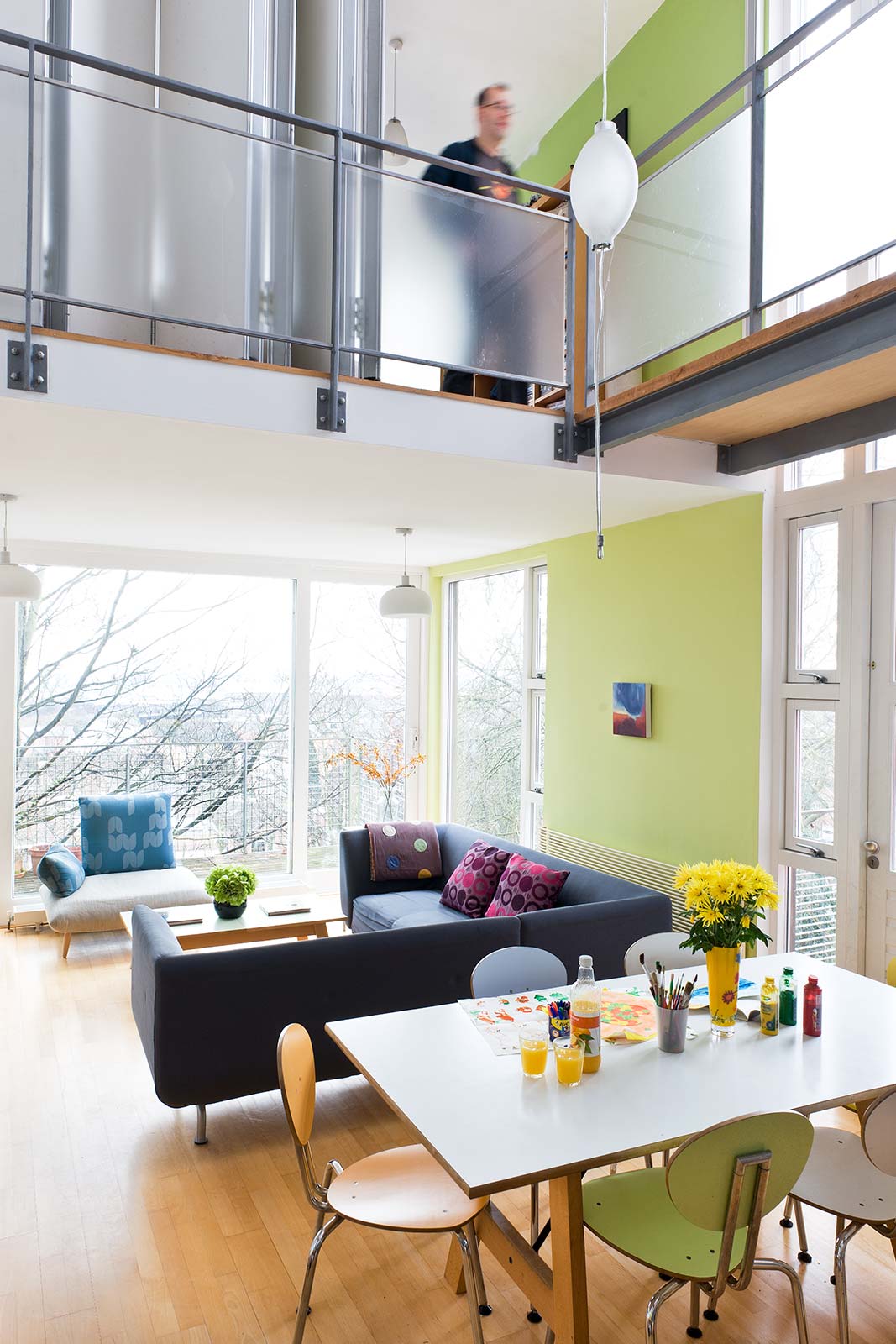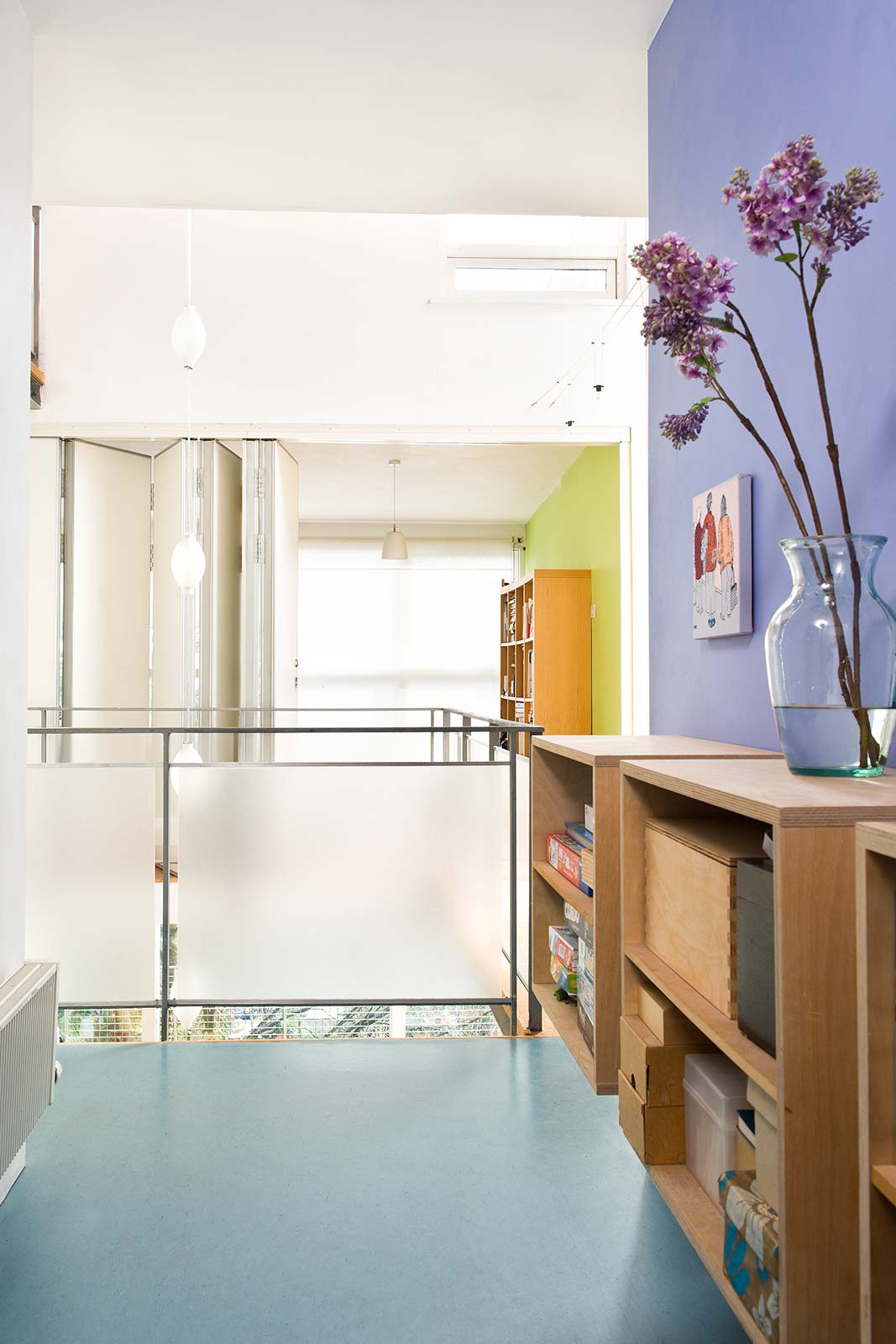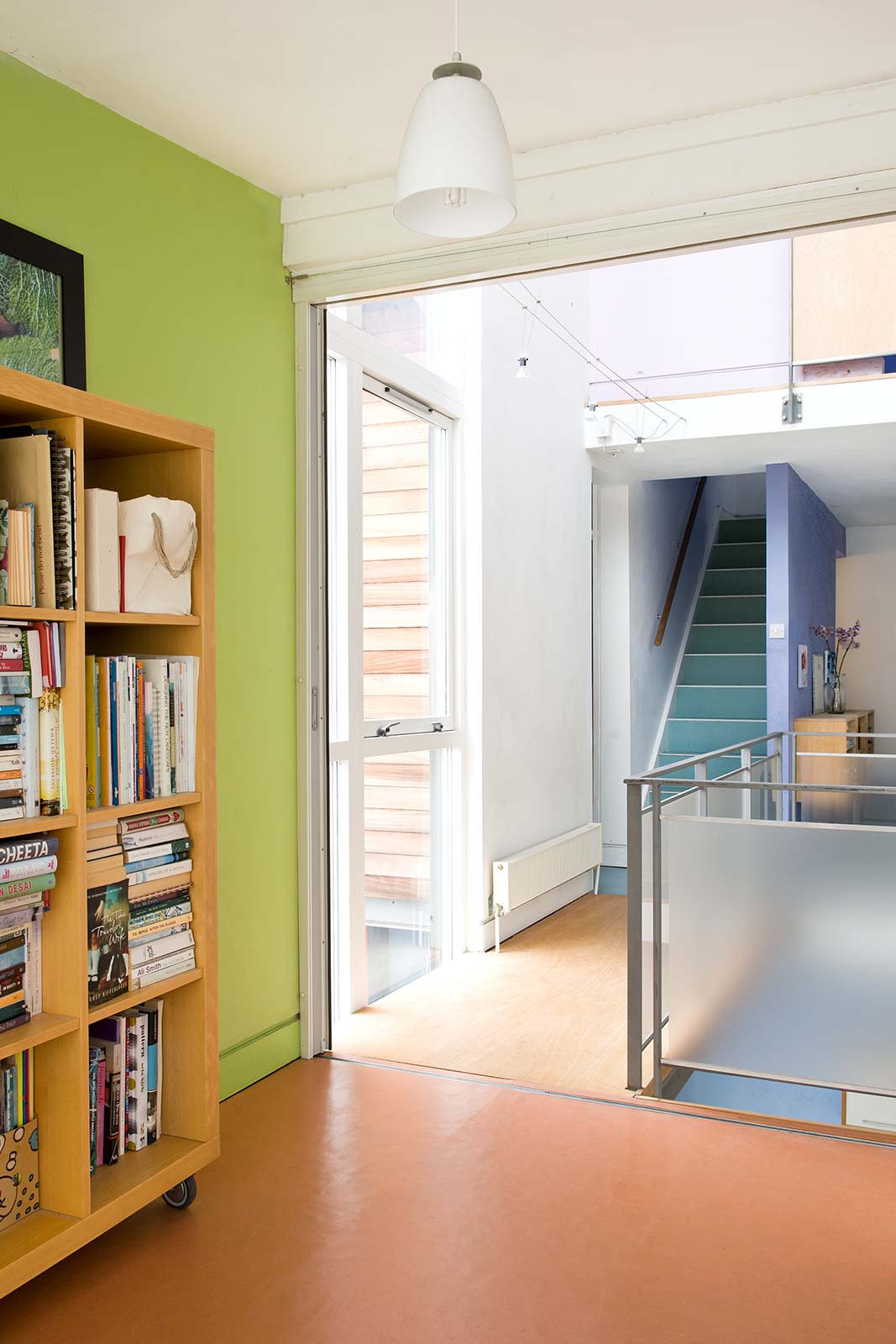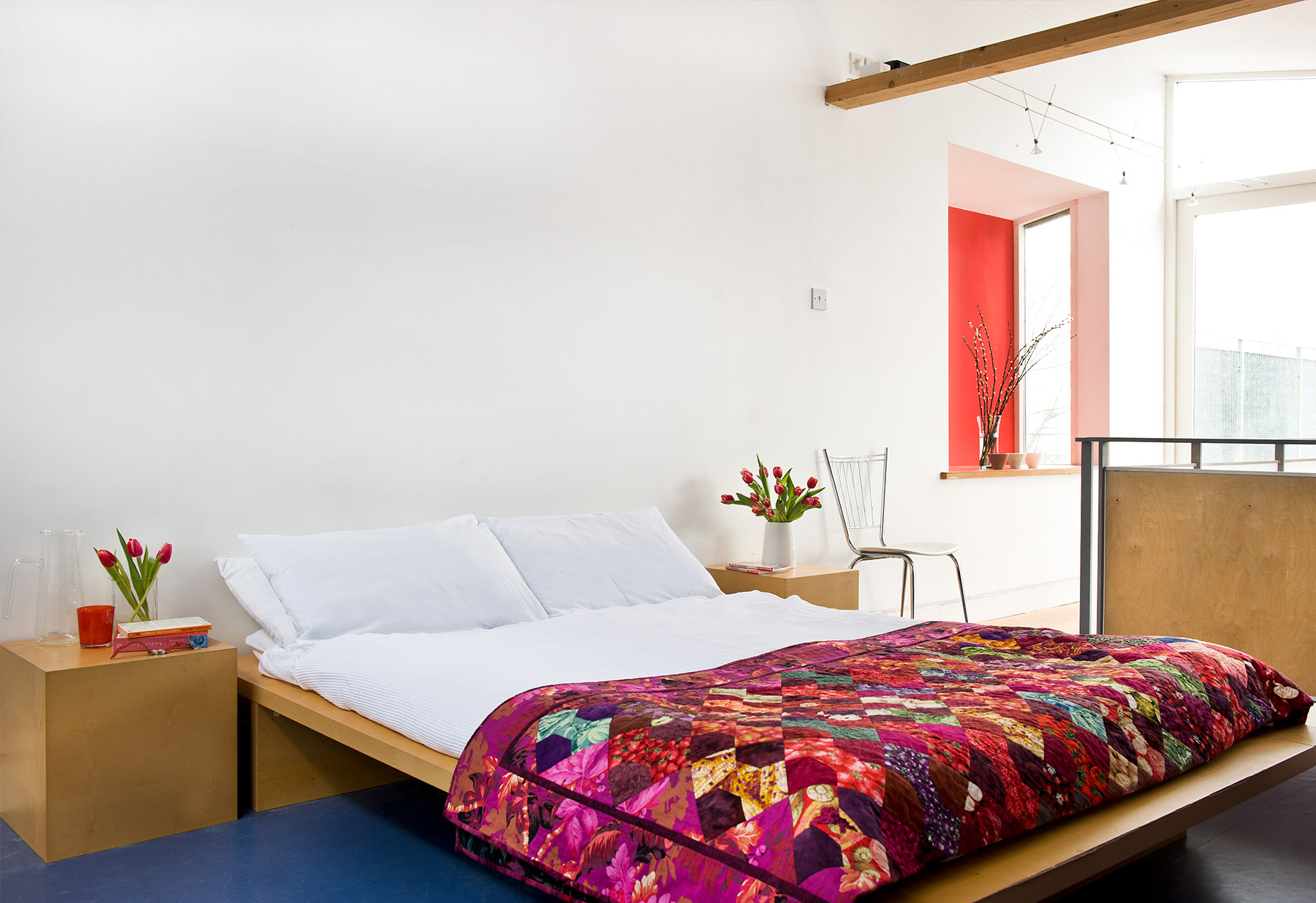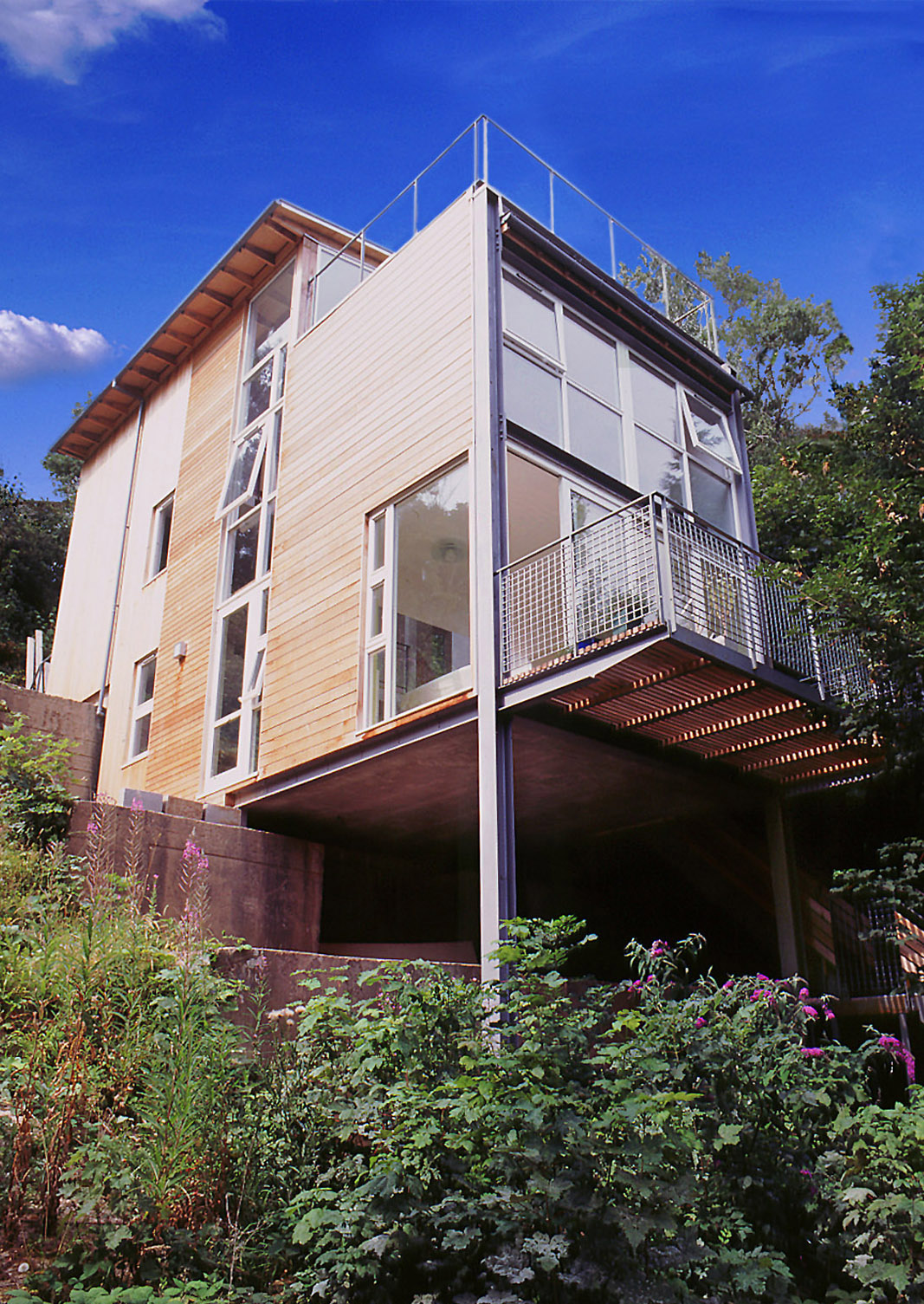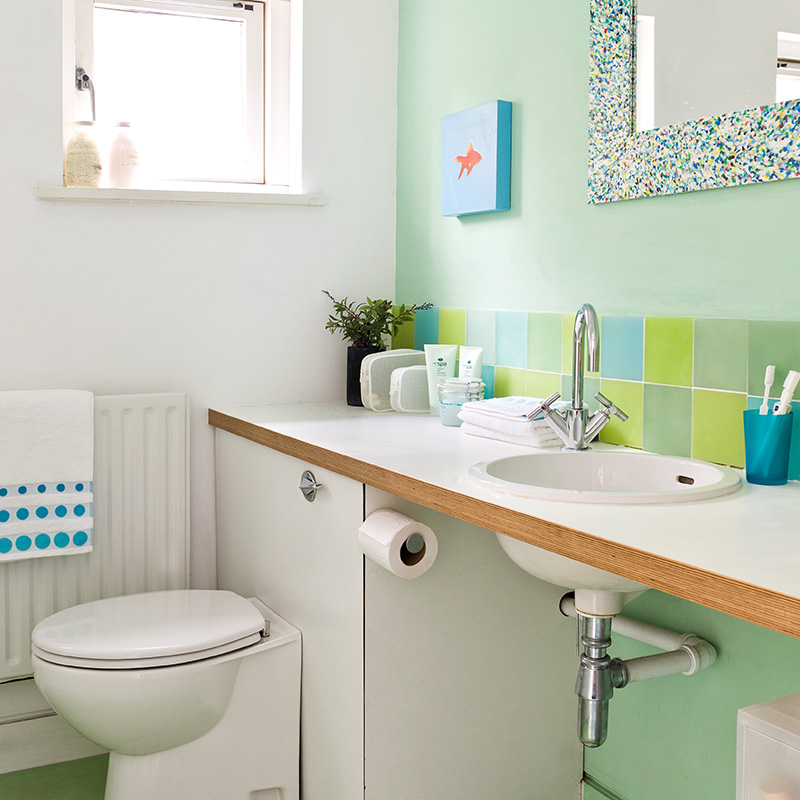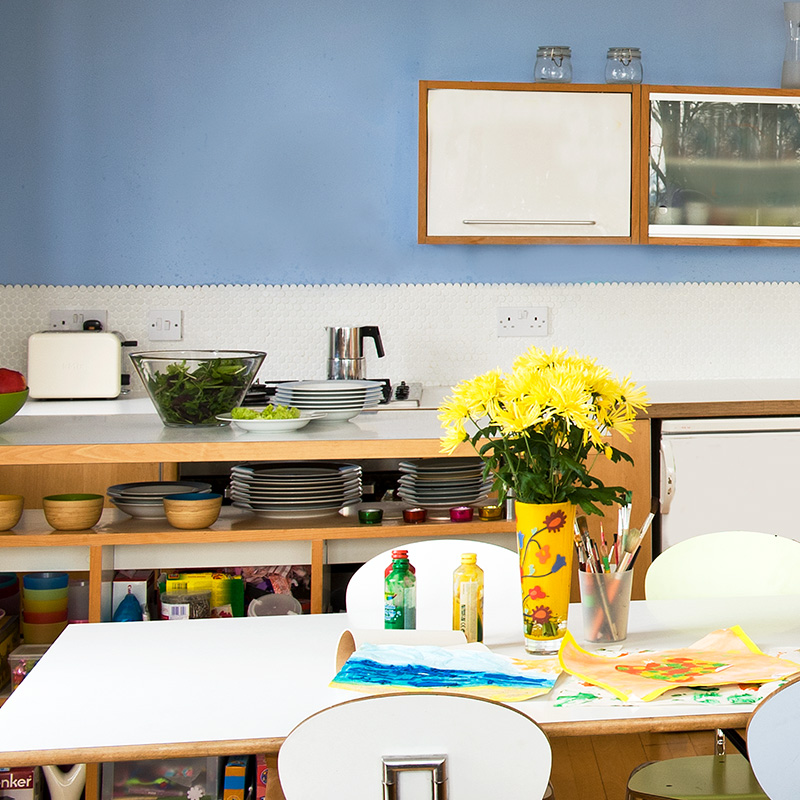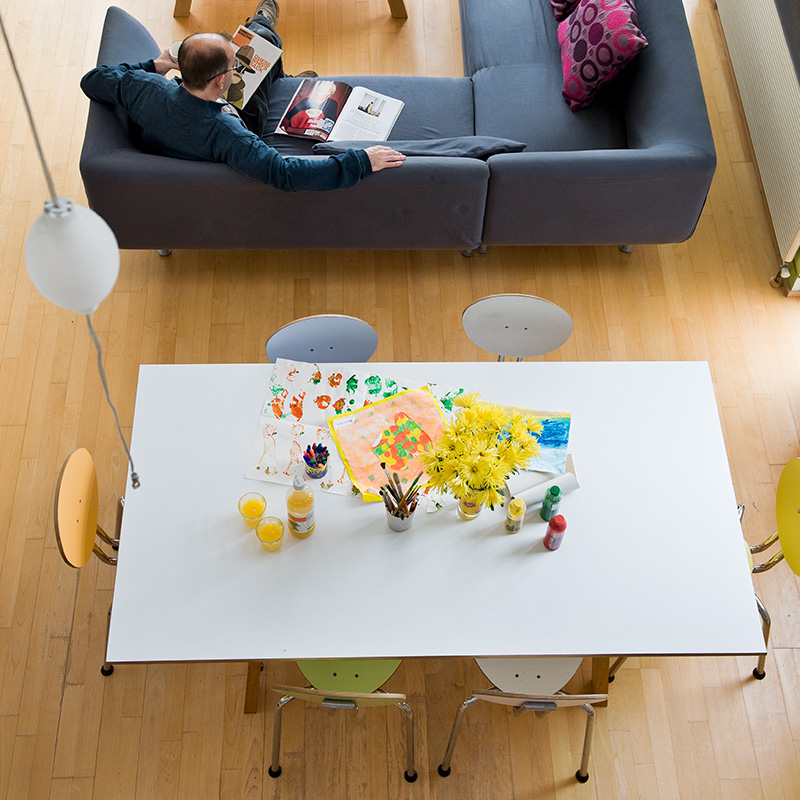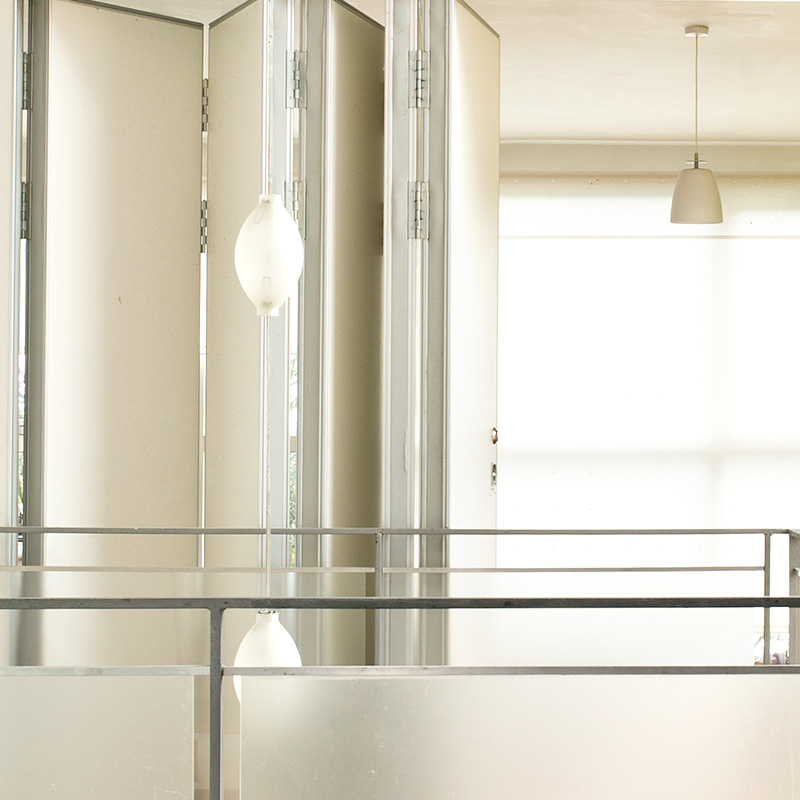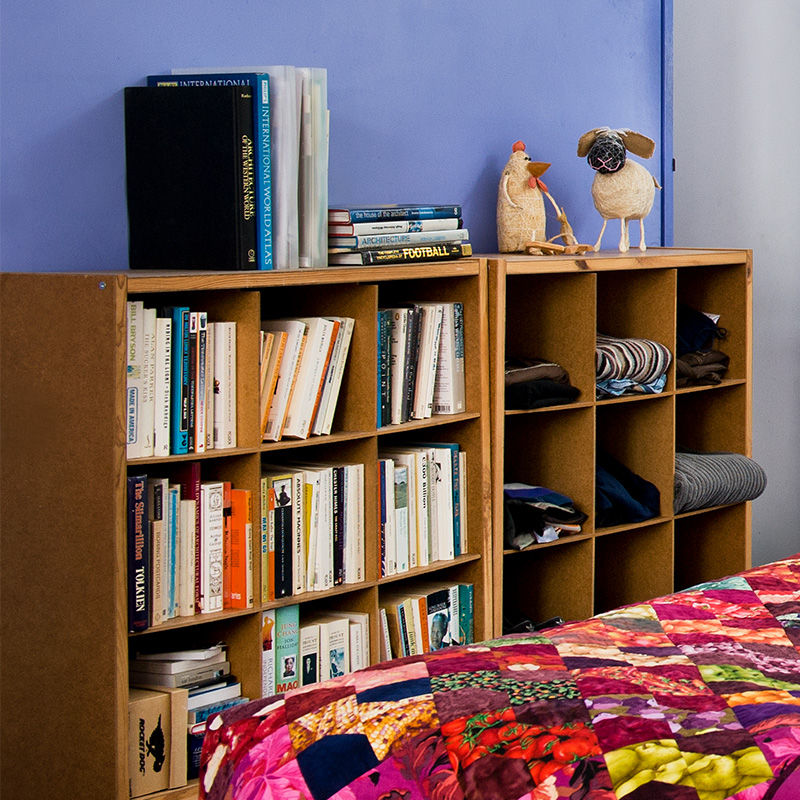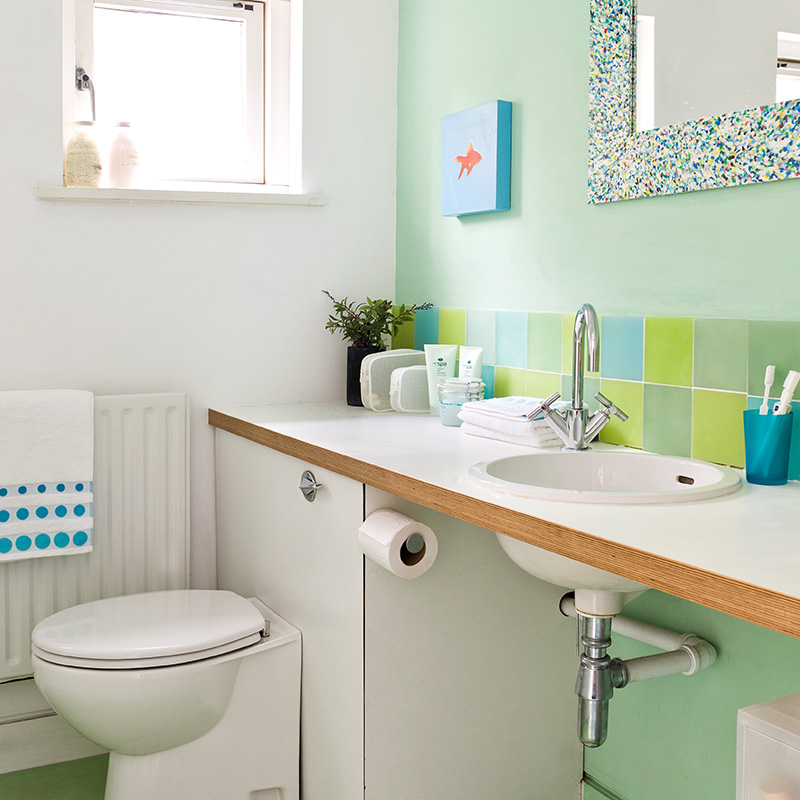 Casa Bevron
Site: a steep, south-facing hillside overlooking Netherfield, Nottingham. Site area 20m x 70m.
Costs: the site was bought for £7,000; the cost of the contract works was £72,900 financed through a £70,000 building society self-build mortgage. This does not include the costs of work we carried out ourselves, e.g. plumbing, heating, electrical decorating etc.
Programme: building works started October 1998; we moved in February 1999. We are still doing "finishing off" works but the house is largely complete.
Design: because of planning constraints, the house is sited at the top of the hillside. (Easements prevent development at street level.) It is a climb of 52 steps from the road (and letterbox) to the front door. The house itself is three storeys tall, projecting from the hillside on slender steel columns. Internally, the design is very open plan - with balconies and "bridges" at both upper levels overlooking a central, three-storey living space. The design incorporates a lot of glazing; balconies or terraces leading from all levels – including a roof terrace accessed from the bedroom on the top floor - ensure an excellent indoor / outdoor relationship. Because of the house's elevated position, all views are of sky and tree-tops.
Construction: The design makes use of inherited concrete foundations, built by a previous developer who subsequently went into receivership. It relies on a combination steel and timber frame - the steelwork doing the difficult work at the front where the building apparently cantilevers out of the hillside. The framed construction allowed the house to be fabricated in panels off-site, and craned into position. The house is clad in Canadian Western Red Cedar, left untreated to weather naturally. There is a considerable amount of glazing over and above the usual allowance - achieved by 'over'- insulating the rest of the fabric of the house (a building regulations trade off). The roofs are stainless steel at a low pitch, with generous overhangs.